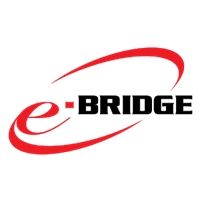 e-BRIDGE Exchange Connector
The e-BRIDGE® Open Platform connector for Microsoft Exchange allows the MFP user to scan a document and e-mail the document through the Microsoft Exchange server. As a result, the MFP user experience is seamlessly integrated with Microsoft Outlook.
With the Toshiba connector to Microsoft® Exchange®, your Toshiba MFP integrates into your email workflow allowing you to handle your paper documents as if you were sending them from your computer. Without any additional hardware you have secure access via the MFP authentication and can select your Outlook folder as the email destination. Emails sent via the MFP are automatically archived in the Outlook Sent folder and can, if necessary, be edited at a later stage.
Enables Outlook policies to be enforced by connecting to the Exchange workflow
Select your outlook folders as email destination
Synchronise your scanned documents in the sent folder of your email account
Intuitive embedded User Interface to check and modify the scanned document on the MFP control panel prior to sending
Security enhanced – user is required to log on to the device so usage can be tracked
Brand :
Toshiba
Category :
Software Solutions